DRM-free Bookshops
Wildside Press mainly concentrates on reprints, books originally published between 1930 and 1990.
They have an interesting approach where they compile Megapacks around particular themes, eg. 'Sherlock Holmes', and publish them as e-books. Think of it as a bundle approach that resurrects lost titles.
Their e-books are usually in ePub, MOBI and PDF formats.
Invisible Publishing is another not-for-profit publisher, this time based in Canada.
They produce contemporary Canadian fiction, creative non-fiction and poetry.
"Since releasing our first fiction titles in the spring of 2007, our catalogue has come to include works of graphic fiction and non-fiction, pop culture biographies, experimental poetry, and prose."
Books are available in ePub format as well as physical copies.
"Dzanc Books was created in 2006 to advance great writing and to impact communities nationally with our efforts to promote literary readership and advocacy of creative writing workshops and readings offered across the country."
Dzanc Books is a non-profit publisher, based in the US. They primarily publish literary fiction and host a range of other projects, including a monthly online literary journal, support emerging writers and conduct an annual prize.
Their titles are award-winning, sold in physical as well as e-book formats and you know that the revenue goes back into the business of creating more books and supporting authors. A great cause.
A multi-genre bookshop that gives 100% of the profit to the publisher. 0s&1s ('zeroes and ones') currently sells titles from 35 different publishers and in genres ranging from cerebral, classics and drama to sci-fi, short stories and suspense.
Their site is beautifully designed and the purchasing process is smooth as silk. E-books are available as a package of ePub, MOBI and PDF and almost all cost $6.
0s&1s also host conversations around books and their subjects. The site is well worth a read for the articles alone.
A leader in how to create a modern bookshop.
Serialised books have been making a comeback for a few years now. Serial Box are taking that model and turning it into their unique selling point.
The founders include former Tor and Penguin Random House staff.
In their own words:
"Serial Box is here to change all of that: artfully blending together the best of series television and the convenience of ebooks and audiobooks to bring readers a new form of story telling. Releasing fiction serials over the course of 10-16 week seasons, Serial Box is about delivering addictive episodes straight to the user's digital device to be read or listened to anytime, anywhere."
Episodes are available in ePub, MOBI, PDF and Audiobook formats and cost $1.99 each for individual purchases and $1.59 each for a subscription. Each episode in a series is written by a different member of the book's author team - in a similar way to a television series - and has an estimated reading time of 42 minutes.
Another example of an e-book business to watch.
Reviews
by PabloCheesecake
Published: 03-11-2016
Europe in Winter by Dave Hutchinson
by David
Published: 02-11-2016
Europe in Winter by Dave Hutchinson
by Andrew Leon Hudson
Published: 14-10-2016
Europe in Winter by Dave Hutchinson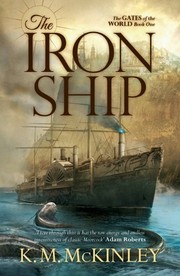 by Chris Meadows
Published: 17-05-2016
The Iron Ship by K.M. McKinley
by PabloCheesecake
Published: 16-05-2016
The White Towers by Andy Remic
by PabloCheesecake
Published: 16-05-2016
The Iron Wolves by Andy Remic
by PabloCheesecake
Published: 16-05-2016
Cannonbridge by Jonathan Barnes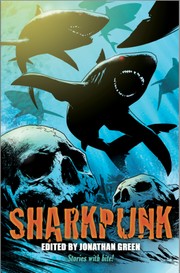 by PabloCheesecake
Published: 16-05-2016
Sharkpunk by Jonathan Green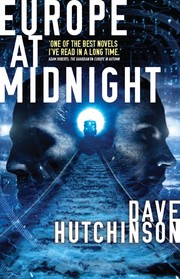 by PabloCheesecake
Published: 16-05-2016
Europe at Midnight by Dave Hutchinson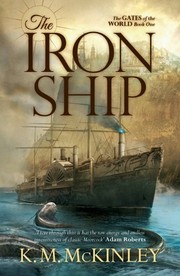 by Bill Capossere
Published: 16-05-2016
The Iron Ship by K.M. McKinley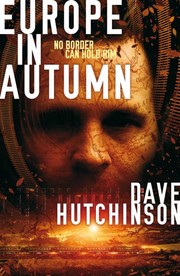 by TheCuriousSFFReader
Published: 11-02-2016
Europe in Autumn by Dave Hutchinson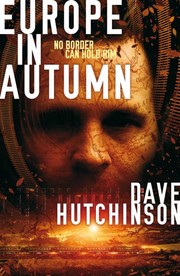 by Sakina Murdock
Published: 22-01-2016
Europe in Autumn by Dave Hutchinson