Are you getting a bit annoyed by rubbish articles suggesting there are only a few alternatives to Goodreads? There must be more choice, right?
Are you looking for a service that helps you:
Track your reading
Record your book collection
Discover books you might like
Find special edition books
Store your ebooks
Keep up-to-date with new releases
Rate books
Write reviews or recommend books
Discover new authors
Avoid Amazon
Following on from our last post about why we need an ebook alternative to Goodreads, here's a live and growing list of Goodreads alternatives. We discovered these reading tracking sites while working on our own service for ebook readers, Libreture.
Note:
Only includes services that are accessible and fully functional through a website - not app-only!
Split into Fully Launched services and ones that are In Development.
Fully Launched
Anobii
Anobii is a vertical social network, dedicated to book lovers and all readers. Anobii is the richest source of information on books in Italy and the most independent. Sign up and search Anobii to find useful, interesting information on millions of books, share opinions with other readers, and see what other Anobiians think by reading their reviews and opinions.
Visit Anobii
BingeBooks
BingeBooks is an online community — created by authors and book lovers — to foster book discovery. Our goal is to help you discover new books, genres and authors that you'll fall in love with. Discover your next great read and share your book smarts at BingeBooks, our new gathering place for book lovers. Ready to binge?
Cool Bits: Lots of categories to help you find the books you want to read, including genre and format, eg. box sets.
Visit BingeBooks
BookDigits
At BookDigits, we want to change the way you read and help you find your next favorite book. Our innovative rating system is unlike anything else on the web. Post ratings, build a to-read list, track your reading stats, and get personalized recommendations.
Visit BookDigits
Bookhype
The main focuses of Bookhype are accurate and detailed (but not overwhelmingly so) book information, reading tracking and statistics, discovering and getting alerted about new releases, and finding special editions of books.
Cool Bits: Loads of reliable book info. Great for keeping track of series and special edition releases.
Visit Bookhype
Bookroo
A book platform dedicated exclusively to discovering great kids books: track reading, get recommendations, celebrate authors and illustrators, and more!
Cool Bits: Great for finding children's books by age group and type. Also run a subscription Book Club.
Visit Bookroo
Booqsi
Launched in January 2022, Booqsi is book tracking service that concentrates on the community aspects of reading. You write book recommendations to specific friends on Booqsi, making them extremely personalised and targeted to help your friends discover books you think they'll love - true word-of-mouth recommendations!
Cool Bits: Booqsi uses a 'magic' e-mail based log-in, so there's no password to remember... or forget.
Visit Booqsi
Candl
The non-social book tracker. Track what you plan, and read. Group books with tags. Add private notes. Set reading goals.
Cool Bits: Really good note taking. You can format your notes with markdown, making them great for adding your own analysis, reviews, or general thoughts. And everything is private by default.
Visit Candl
Fantastic Fiction
Fantastic Fiction lets you search and browse bibliographies of over 50,000 bestselling fiction authors, with the latest books and series information.
You can follow your favourite authors, keep a list of books you want to read, and keep track of the books you've read.
Cool Bits: Never miss a new book - FF will email you when there's anything new!
Visit Fantastic Fiction
Hardcover
Hardcover promotes social discovery for serious book lovers. They're taking a lot of welcome inspiration from sites like Letterboxd, and are building a number of powerful book organising and scoring tools.
Cool Bits: Prompts are Hardcover's polls. Ask a book question you're curious about, answer another question or dig into other readers answers to find hidden gems.
Visit Hardcover
Inventaire
Your friends and communities are your best library. A service to share physical books with your friends and communities.
Visit Inventaire
Italic Type
Our mission is to help people have deeper, more satisfying experiences reading books. It's all the stuff readers want and nothing they don't. With best-in-class design and not an ad in sight.
Cool Bits: You can invite friends to read the same book at the same time to create a book club experience that's not limited by geography or schedules.
Visit Italic Type
LibraryThing
Enter what you're reading or your whole library. It's an easy, library-quality catalog. Talk about what you love with other committed bibliophiles. Track and lend your books. Snag a book from over 2000 early-release books every month.
Cool Bits: Been around since 2005, so lots of solid book data and useful amount of user rankings.
Visit LibraryThing
Libib
Libib is a website & app that catalogs books, movies, music, and video games.
Visit Libib
Libreture
Store your ebooks in your own cloud library, track your reading, and discover new favourites.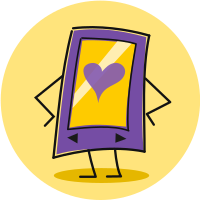 Libreture automatically creates your own personal online library from your existing DRM-free ebooks, digital comics & magazines. No manually adding book info, making it a great Goodreads alternative.
Cool Bits: Download your books direct or sync & read them with any OPDS-compatible reading app.
Visit Libreture
Litalist
Litalist is a UK built platform designed to help readers make recommendations, discover more books for themselves and to help everyone buy books locally and ethically. Bookshops and sellers can register their businesses and sell books from Litalist.
Cool Bits: Litalist asks readers how a book made them feel. Litalist then builds an anonymised emotional signature of a book showing what feelings it evoked.
Visit Litalist
Literal
Literal goes beyond reviews and gives you a space for diving into the atoms that make up a book.
Literal lets you share the most impactful moments of your reading and get a window into what moves the people you care about. Whether you're reading for entertainment or learning, Literal want to give you the foundation for sparking great conversations.
Cool Bits: Scan in text with our iPhone & Android app. From a single paragraph to whole passages, save it and tie it all together and keep and archive of your highlights & notes.
Visit Literal
Litsy
Litsy is a place to share and discover your favorite books with your favorite people.
The Litsy community is a groundswell of passionate readers. Share bookish moments with Quotes, Reviews, and Blurbs. Measure Litfluence to discover your "bookprint" in the world. Explore recommendations from readers, not algorithms. Want to organize your reading list? Litsy has stacks for that, too.
Cool Bits: An universal site that works as well on desktop as on a mobile browser.
Visit Litsy
LoveReading
LoveReading is a book recommendation website. Our mission is to share book love and encourage reading for pleasure by offering the tools, advice and information needed to help our members and browsers find their next favourite book.
Visit LoveReading
Oku (was Readng)
The companion app for your bookshelf. Collect, rate & review your favourite books.
Cool Bits: Features lots of handy stats to track your specific reading information and numbers.
Visit Oku
Read This Twice
A new reading tracking site with a big emphasis on recommendations! The folks at Read This Twice have spent countless hours searching for authentic book recommendations. Every single recommendation in their constantly growing database is verified and includes a link to the original source.
Cool Bits: Add notes and comments to individual books in your library and share publicly. Notes are stored per list, so you can write separate notes for the same book in different lists.
Visit Read This Twice
The Greatest Books
A list site generated from 129 "best of" book lists from a variety of sources. An algorithm is used to create a master list based on how many lists a particular book appears on. Readers can add books to their accounts as 'read' or 'want to read'.
Cool Bits: Not a list of every book, but great for building a wishlist of must-reads from 'Best of...' lists.
Visit The Greatest Books
The StoryGraph
The StoryGraph helps you track your reading and choose your next book based on your mood and your favorite topics and themes.
Cool Bits: Powerful and useful recommendations based on the 'feel' of a book and how readers tag a book's 'mood'.
Visit The StoryGraph
What Should I Read Next
Discover books you'll love! Enter a book you like and the site will analyse our huge database of real readers' favorite books to provide book recommendations and suggestions for what to read next.
Visit What Should I Read Next
Zeneca
Share and discuss your favorite books with the world. An elegant place to share your books, post thoughts, and discover like-minded readers.
Cool Bits: Very different and and unique ways of displaying and thinking about your books, with timelines, quotes, and posts.
Visit Zeneca
In Development
Blurbr
We're building a new book app to help you discover diverse books with your favourite tropes, identities and content. By combining a community and author based tagging system, alongside a smarter search algorithm, you'll be able to find the books you're looking for.
Visit Blurbr
Bookwyrm
Talk about books, track your reading, and find out what your friends are reading, on your own terms.
BookWyrm is ad-free, anti-corporate, open-source, and federated. You can seamlessly follow and interact with users on other BookWyrm instances, and on services like Mastodon.
Visit Bookwyrm
Copper
Copper connects authors & readers.
Hoping to help authors reach and deepen their relationships with readers, Copper is planned as a book tracking service where authors can engage more closely with readers through video, chat and other tools.
Visit Copper
Liberry
Liberry aims to be the independent, fully customizable reading tracking app of your dreams! Add books to your library as you read them, tag and categorize them however you want, and Liberry will take care of the rest, with elegant charts and graphs that display your reading trends and progress on goals with the tap of a button.
Visit Liberry
Readerie
A place for folks to connect around and through books/reading
readerie [ ree-duh-ree ] noun: a group of readers who associate closely - similar to the word coterie. A protected place/home for readers - similar to the words orangerie, owlery, menagerie.
Visit Readerie
Readlebee
Sadly no longer in development.
This open source project is an attempt to create a viable Goodreads alternative. It's in a very early development stage, and aims to record book reading progress, lists, reviews, comments, and more.
Visit Readlebee
Suite Books
Deepen your understanding of the world. Connect with people who read the same topic and find the best books to understand all you want in the world. Suite Books seems to concentrate on reading to learn, special interest topics and academic titles, but still allows you to add and track any book in the commonly available book databases.
Visit Suite Books
Updates
I'll add to this list as I learn about other services. Feel free to suggest other alternatives that are:
web-based (not mobile app only)
have some form of free tier
are still active
are not owned by Amazon
Thank you and happy reading,
Kevin