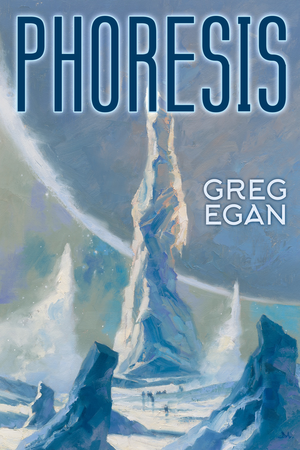 Phoresis
Description
Welcome to Tvibura and Tviburi, the richly imagined twin planets that stand at the center of Greg Egan's extraordinary new novella.

sohkamyung recommends
Phoresis
by FGreg Egan
An interesting story of discovery and survival set in a system where two small worlds circle each other and they orbit a sun together. The worlds are cold and covered by ice but the tidal forces between the worlds ensure their interiors are heated and some heat breaks through the ice in the form of geysers, bringing with it life giving chemicals and material.
sohkamyung is storing 114 ebooks on Libreture. Sign up and start your FREE library today!
Sign Up
Details
EPUB format
ISBN 1234567890

File Size 1.2 MB
Activity