I LOVE finding new independent ebooks to read!
Here's what I've been reading so far in 2021:
January - March 2021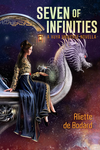 I absolutely LOVE Aliette's books. I will never miss a chance to read her Xuya universe titles.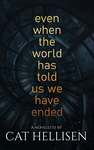 Highly recommended:
If you haven't read any of Cat Hellisen's books before, read this first.

A beautifully crafted tale. Otherwordly, sinister, near-horror, it has sides and edges I couldn't grasp, as my eyes slid off them, unable to focus while it slowly insinuated its pages, paragraphs, sentences, words, and letters into my brain.

A MUST READ, and it will only be the beginning of your journey!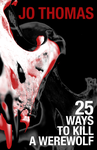 A fun yet deep read. The description says it all, very succinctly:
"My name is Elkie Bernstein. I live in North Wales and I kill werewolves."

When Elkie finds herself fighting for her life against something that shouldn't exist she is faced with the grim reality that werewolves are real and she just killed one.

Part diary, part instruction manual Elkie guides the reader through 25 ways you can kill a werewolf, without any super powers, and how she did it.
Each chapter is titled after the particular way to kill a werewolf it covers. But the real villains aren't always the most obvious vicious beasts.

A horror tale that just doesn't let up!
The world is frozen. The animals ascendant. And, locked in desperate pursuit of the other father across a grim icy apocalypse, Jim will do anything to keep his daughter alive.
This is the kind of horror story that isn't really about what's out there, but more about what's in you...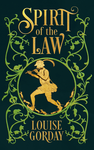 What a brilliant book! Loads of fun, and plenty to think about. I thought it was a standalone title, but it's actually part of a long-running series of Louise's.
Hamelin Russell would be the first to admit he is an immortal who enjoys flying by the seat of his razor-creased khakis. Well, maybe "flying" isn't quite the word. It gives the wrong connotation, of wings, angels. He isn't that sort, but he does have a heavenly affiliation.

He's a transporter of souls—a portal to the afterlife, one could say—to the lovely and celestial, or the ugly and hellish. He's even found a loophole in the soul-runner's instruction manual allowing him to give a dying mortal a second chance at life, a mulligan of sorts.

But playing fast and loose with rules doesn't play well with management. He's been chastised, reassigned, and demoted more times than anyone else in his unit. When he's placed on final probation, and a jealous peer sets his sight on ruining his career, Hamelin must cover his back and right as many of his wrongs as time will allow.

Against the backdrop of a world-wide bar contest, he sets off to take the lives of all the mulligans he has created. The most difficult will be the Maryland pub owner he's grown fond of. Can he transport him into the afterlife, or should he advise the mortal to run for his life and never look back? Readers can also find Hamelin Russell in the earlier novel Bayside Blues.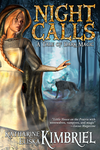 It might be aimed at a YA audience, I'm not sure. Regardless, it's a brilliant read, beautifully written, and a great start to a series. It's now one of my favourites and recommended!
"When you have the Gift, your life is not your own."

I was born to a family that harnessed the winds and could read futures in fire and water. Yet my mother kept her secrets.

Then the werewolf came, sharing his madness.

Now it's my turn to keep secrets….

Descended from powerful magic-users, but ignorant of her heritage, young Alfreda Sorensson learns magic and wisdom from her extended family in an alternate early 1800s Michigan Territory.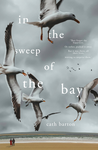 I'd come at the book with certain expectations and assumptions. But on reflection, it's a lovely book about ordinary people, their everyday lives, and how they intertwine. Things unsaid and opportunities missed.
This warm-hearted tale explores marriage, love, and longing, set against the majestic backdrop of Morecambe Bay, the Lakeland Fells, and the faded splendour of the Midland Hotel.

Ted Marshall meets Rene in the dancehalls of Morecambe and they marry during the frail optimism of the 1950s. They adopt the roles expected of man and wife at the time: he the breadwinner at the family ceramics firm, and she the loyal housewife. But as the years go by, they find themselves wishing for more…

After Ted survives a heart attack, both see it as a new beginning… but can a faded love like theirs ever be rekindled?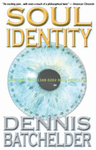 I first read this years ago when I bought my Kindle. It's aged a little in the meantime, but it's still a rollicking thriller with some interesting things to say about religion, science and where they meet. Looking forward to reading the sequel. Might also be a great pairing with Spirit of the Law.
You can't take it with you...but what if you could?

Most people believe their souls outlive their bodies. Most people would find an organization that tracks their souls into the future and passes on their banked money and memories compelling.

Scott Waverly isn't like most people. He spends his days finding and fixing computer security holes. And Scott is sceptical of his new client's claim that they have been calculating and tracking soul identities for almost twenty-six hundred years.

Are they running a freaky cult? Or a sophisticated con job?

Scott needs to save Soul Identity from an insider attack. Along the way, he discovers the importance of the bridges connecting people's lives.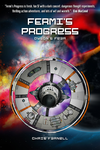 The Fermi's Progress series by Chris Farnell is a space opera, satire, homage-to-the-genre, and a fantastic takedown of all-of-the-above, all with a tonne of love for the subject matter. The first book is a rollercoaster of a ride that any sci-fi fan will adore!
The Fermi is Earth's first faster-than-light capable spaceship. It's also its last. The moment its engines engage, it unleashes a shockwave that vaporises entire planets, entire solar systems. 

Fermi's crew, the last surviving members of the human race, now find themselves circling an ancient Dyson sphere in a distant corner of the galaxy, where they must explore a city of ships and negotiate with a vast, lonely AI for their survival. But that isn't their only problem.

Because the Fermi's engines are powering up again…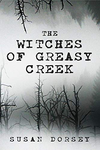 What a captivating book! This occult thriller, set in the Appalachian mountains is a fast-paced story of witchcraft, friendship, and family... as well as a bit of trust in your elders.
In an attempt to start her life over, Kate Lawson stumbles into a world of ghosts, a missing girl, and an unsolved murder.

Ruby is a Witch. She is also Kate Lawson's grandmother.

Though Ruby descends from a long line of witches, she has never spoken of it openly, especially to Kate. Kate, fleeing a cheating fiance, returns to her beloved grandmother's mountain farm at Greasy Creek. In an attempt to start her life over, she stumbles into a world of ghosts, a missing girl, and an unsolved murder.

Kate needs to persuade her grandmother to admit to, and teach her Appalachian Granny Magic, and the secrets of the Green Witch Grimoire to right a terrible wrong and identify a killer. This edge of your seat paranormal thriller will have you delving into spells, crafts, and death. Welcome to the Southern traditions of backwoods witchcraft.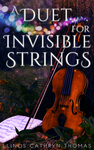 A romance novella filled with music, mystery, and love, with a paranormal twist, and is my perfect romance story.
Heledd, leader of the first violins, has been in love with her irrepressible conductor Rosemary for years.

A secret from her past means she must hide how she feels, but the time they spend working and performing together is enough for Heledd – until a near miss with a speeding car forces her to rethink everything she thought she knew.

When the orchestra is mysteriously summoned to perform in the Welsh village where Heledd grew up – a village she hasn't returned to in decades – the life she's made for herself begins to unravel, and her secrets threaten to escape.
The writing is often haunting, and at other times, sweetly hilarious. Which, in all, paints the most wonderful picture. A beautiful romance that I just couldn't put down. A must read for anyone looking for deep characters in a short book.
Part 2 Coming Soon
This covers us up until March.
I'll follow up with more of my reading in 2021 soon. In the meantime, I hope you've found some exciting new books to read. They're all independently published, either by the authors themselves or small publishers - who really are driving innovation in books these days.
Happy Reading,
Kevin