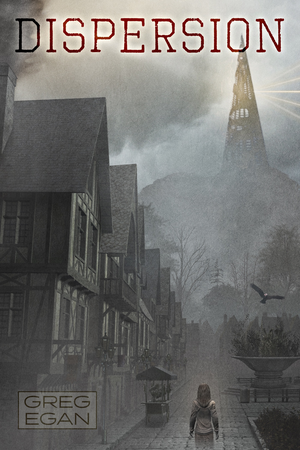 Available
from
Kobo
Dispersion
Description
This latest novella from Greg Egan, Australia's reigning master of hard, rigorous SF, is an astonishment and a delight. With great economy and precision, it tells the story of an unprecedented new disease—the Dispersion of the title—and its effects on both individual sufferers and the fragmented social structure they inhabit.

sohkamyung recommends
Dispersion
by Greg Egan
A fascinating tale set in a world where people are physically separated into six factions. To one faction, members of other factions can be physically invisible. But now a deadly disease called the Dispersion is affecting their bodies, making them become part of another faction. And it's up to a group of scientists to figure out how their world works and how the Dispersion affects them.
sohkamyung is storing 110 ebooks on Libreture. Sign up and start your FREE library today!
Sign Up
Details
EPUB format

File Size 1.0 MB
Activity