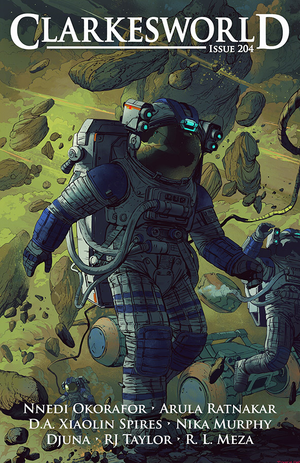 Clarkesworld Magazine Issue 204

sohkamyung recommends
Clarkesworld Magazine Issue 204
by Neil Clarke
A better than average issue with an interesting mathematical based story by Arula Ratnakar and a loving story of a different kind of robotic servant by RJ Taylor.

Full review at my website [ https://sohkamyung.github.io/reviews/magazines/Clarkesworld/20230903-Clarkesworld204.html ].
sohkamyung is storing 115 ebooks on Libreture. Sign up and start your FREE library today!
Sign Up
Details
EPUB format

Publisher: Wyrm Publishing

Published: 1 Sep 2023
File Size 581.8 KB
Activity