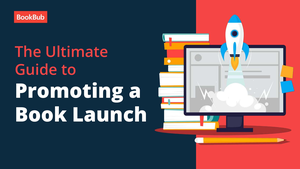 Ultimate Guide To Promoting A Book Launch
Description
To help you develop a marketing plan for your next release, this
flipbook will walk you through the stages of a book launch, with
examples of how successful authors have promoted their new
releases at every step in the process. Some of these marketing
ideas will help you drive preorders and book sales now, while
others are geared towards building the buzz and brand awareness
that leads to future sales.
kevin is storing 2,254 ebooks on Libreture. Sign up and start your FREE library today!
Sign Up
Details
PDF format

File Size 8.7 MB
Activity