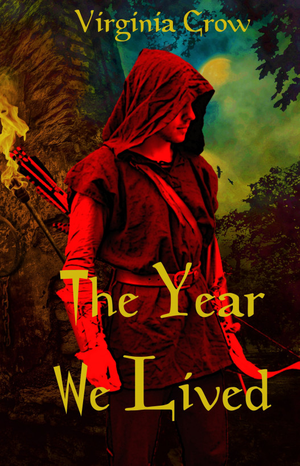 Available
from
Scarlet Ferret
The Year We Lived
Description
A gripping historical fiction with an astonishing twist!

It is 1074, 8 years after the fateful Battle of Hastings. Lord Henry De Bois is determined to find the secret community of Robert, an Anglo-Saxon thane. Despite his fervour, all his attempts are met with failure.

When he captures Robert's young sister, Edith, events are set in motion, affecting everyone involved. Edith is forced into a terrible world of cruelty and deceit, but finds friendship there too.

Will Robert ever learn why Henry hates him so much? Will Edith's new-found friendships be enough to save her from De Bois? And who is the mysterious stranger in the reedbed who can disappear at will?

kevin recommends
The Year We Lived
by Virginia Crow
Virginia teases the twist right from the off. But The Year We Lived is so finely written and enchanting that you lose yourself in the world and simply enjoy it, forgetting about this possible twist.

You'll quickly relax and let the sun-dappled fens, the reeds, woods, the description of the Hall and its inhabitants wash over you and pull you like a slow current into its 11th Century setting.
kevin is storing 2,274 ebooks on Libreture. Sign up and start your FREE library today!
Sign Up
Details
EPUB format

File Size 15.9 MB
Activity