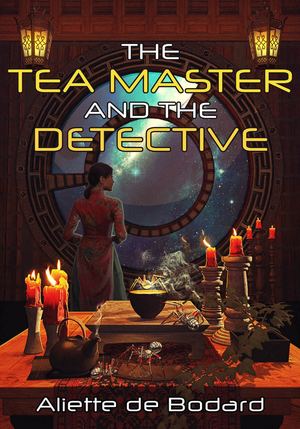 Available
from
Kobo
The Tea Master and the Detective

kevin recommends
The Tea Master and the Detective
by Aliette de Bodard
This wonderfully crafted novella was my introduction to Aliette's work, and what a first impression!

The story references Conan Doyle's Holmes and Watson while showing the utmost respect to the work. You could almost call it a wonderful sci-fi character analysis of A Study in Scarlet.

A beautiful science fiction tale. And a must read for any fans of science fiction or Sherlock Holmes.
kevin is storing 2,274 ebooks on Libreture. Sign up and start your FREE library today!
Sign Up
Details
EPUB format

Publisher: JABberwocky Literary Agency, Inc.

Published: 8 Jan 2018
File Size 942.3 KB
Activity