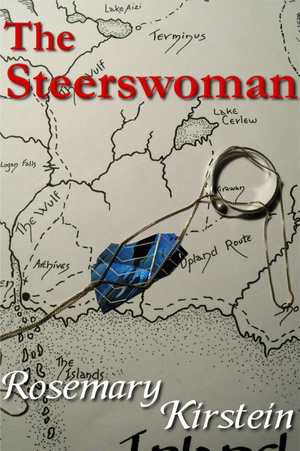 Available
from
Smashwords
The Steerswoman
Description
If you ask, she must answer: no steerswoman may refuse a question, or reply with anything but the truth. All they know is shared freely, with any who ask. But when the steerswoman Rowan investigates a small, lovely, inexplicable object, she suddenly finds she must flee, fight for her life -- or worse, lie. Because one kind of knowledge has always been denied the the steerswomen: Magic.

kevin recommends
The Steerswoman
by Rosemary Kirstein
An amazing fantasy tale that slowly unfolds to reveal a surprising twist.

At first, all seems familiar. You recognise the world of wizards and the ranger-like steerswomen. But, just like the steerswomen themselves, the more you learn, the more sense you begin to make of this world. Something isn't quite right.

Rosemary Kirstein has me hooked! I've already started the next book in the series.
kevin is storing 2,274 ebooks on Libreture. Sign up and start your FREE library today!
Sign Up
Details
EPUB format

File Size 507.4 KB
Activity