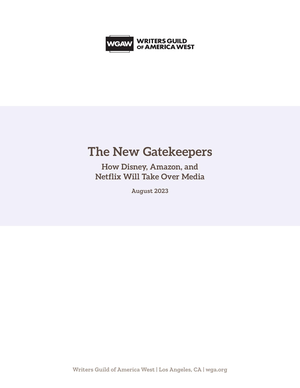 The New Gatekeepers: How Disney Amazon and Netflix Will Take Over Media
Description
The rise of streaming video over the past decade provided some amount of increased competition and a greater
diversity of content than ever before. However, deregulation and mergers have laid the groundwork for a future
of increased market power that could soon leave just three companies controlling what content is made, what
consumers can watch, and how they can watch it.
kevin is storing 2,274 ebooks on Libreture. Sign up and start your FREE library today!
Sign Up
Details
PDF format

File Size 994.5 KB
Activity