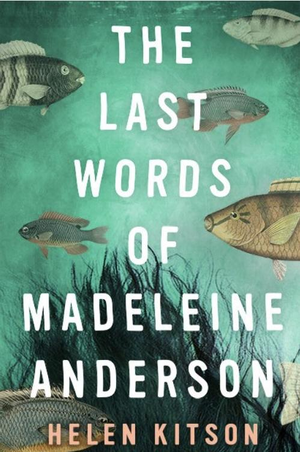 Available
from
Scarlet Ferret
The Last Words of Madeleine Anderson
Description
Once upon a time Gabrielle Price wrote and published an extraordinary novel.

But twenty years on her literary star has dimmed, her "work of genius" is all but forgotten, and no further novels have materialized. She now lives an unremarkable life: middle-aged, living alone in the sleepy village she grew up in, and working as a housekeeper for the local vicar. Her lonely existence is dominated by memories of her best friend Madeleine, who died young, in tragic and mysterious circumstances.

Gabrielle's quiet world is turned upside down when she meets and befriends Simon – young, attractive, a would-be writer, and enthusiastic fan of the astonishing novel that Gabrielle published all those years ago. Charmed and flattered, she recklessly invites him into her home and her heart. But Simon is mysterious and manipulative, and it's not long before he forces Gabrielle to confront the demons in her past. Gabrielle's obsession begins to destroy her carefully cultivated life, and she comes to feel increasingly threatened by Simon's presence. Who is he? Why did he seek her out? And what does he really want?

kevin recommends
The Last Words of Madeleine Anderson
by Helen Kitson
The Last Words of Madeleine Anderson by Helen Kitson is a post-modern tale of friendship and fate, where the truth is only a simulacrum of itself. It's probably literary, but it's far more accessible than that suggests.

This is a truly accessible modern classic that should be winning all the awards.

It's tense while cozy. It's suspenseful while relaxed.

And it's very, very good.
kevin is storing 2,274 ebooks on Libreture. Sign up and start your FREE library today!
Sign Up
Details
EPUB format
ISBN 9781999780968

Publisher: Louise Walters Books

Published: 1 Mar 2019
File Size 280.9 KB
Activity