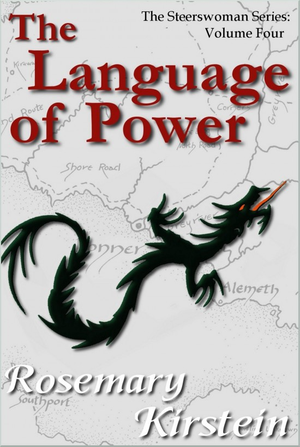 Available
from
Smashwords
The Language of Power
Description
Following a slim clue, the steerswoman Rowan comes to the city of Donner hoping to learn more about the master-wizard Slado. But as the new facts add up, a strange tale from the past emerges, a tale behind all the secrets of the present. Luckily, the Outskirter Bel is on hand to watch Rowan's back. Because there's one sure way to know that Rowan is on the right track: Someone will try to kill her.

kevin recommends
The Language of Power
by Rosemary Kirstein
An amazing instalment in the Steerswoman fantasy series.

We're back to the Inner Lands now and we're learning more and more about this world and what's going on.

In this book, we finally see what wizards can do. And the steerswoman and the Outlander take the fight straight to their door.

If you enjoy excellent world-building and puzzling plots, start reading The Steerswoman series. Now!
kevin is storing 2,274 ebooks on Libreture. Sign up and start your FREE library today!
Sign Up
Details
EPUB format

File Size 681.9 KB
Activity