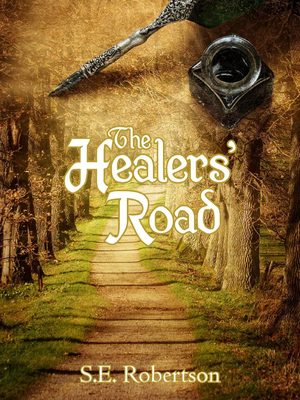 Available
from
Kobo
The Healers' Road
Description
Agna had looked forward to her overseas assignment for the last four years. It was just a side project on the way to taking over her father's art agency, of course, but she eagerly awaited the opportunity to use her education and prove that studying to be a magical healer had been worthwhile.

Keifon never wanted to leave home. His choice was bleak: ship himself overseas, or be shut out by the man he loved. But he followed the gods' will. He only wanted to spend some time alone, make himself useful to the foreigners as a medic, and make up for the things he'd done.

Two strangers, two years, one mission: Travel the back roads of an unfamiliar country and heal those who need to be healed. Including, perhaps, themselves.

The Healers' Road is a fantasy/character-study novel. Book 2, The Healers' Home, is available now.

kevin recommends
The Healers' Road
by S.E. Robertson
I absolutely loved this book!

Recommended in @paracactus' 'Slice-of-Life Fantasy' list, it provides a place to go, a world to just sit in and enjoy.

Like the contemplative and cozy parts of The Steerswoman series, Jaran, and The Guy of Gisborne books, you simply get lost in the subtly portrayed world.

A fantasy setting without the usual tropes or stereotypes. A fantasy book to love.
kevin is storing 2,281 ebooks on Libreture. Sign up and start your FREE library today!
Sign Up
Details
EPUB format

Publisher: S.E. Robertson

File Size 608.7 KB
Activity