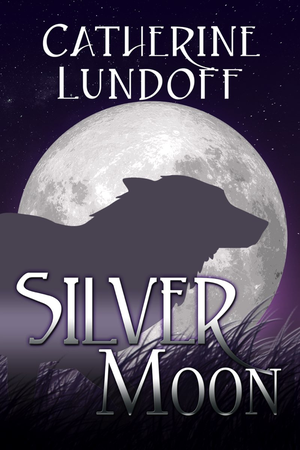 Available
from
Queen of Swords Press
Silver Moon: A Wolves of Wolf's Point Novel
Description
Becca Thornton, divorced, middle-aged and trying to embrace her quiet life, discovers that life still holds plenty of surprises when menopause comes with bonus lycanthropy. And she's not the only one. The dull and seemingly peaceful town of Wolf's Point has its own all-female werewolf pack and Becca is about to become its newest member. But it's not all midnight meetings at the Women's Club, monthly runs through the woods and keeping the town safe. Becca's cute lesbian neighbor, Erin, is starting to haunt her dreams as well as her doorstep. And there are werewolf hunters in town and they've got Becca and the Wolf's Point Pack in their sights.

Rainbow Awards 2017 Best Lesbian Fantasy (Honorable Mention)

Original edition – 2013 Bisexual Book Awards Finalist and 2013 GCLS Goldie Awards Finalist

kevin recommends
Silver Moon: A Wolves of Wolf's Point Novel
by Catherine Lundoff
What a fun read! Menopausal werewolves, a town to protect, and a love to be found.

Becca didn't think the change was THAT literal. But that's what you get in Wolf's Point, I suppose. The name must come from somewhere...

A great concept, and lovely, warm, fast-paced writing.

Looking forward to reading Book 2!
kevin is storing 2,274 ebooks on Libreture. Sign up and start your FREE library today!
Sign Up
Details
EPUB format
ISBN 9780998108254

Publisher: Queen of Swords Press

File Size 597.3 KB
Activity