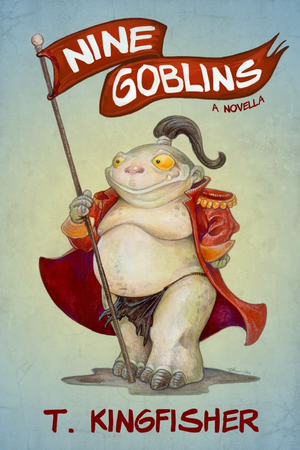 Available
from
Smashwords
Nine Goblins
Description
When a party of goblin warriors find themselves trapped behind enemy lines, it'll take more than whining (and a bemused Elven veterinarian) to get them home again.

A novella of low....very low...fantasy.

kevin recommends
Nine Goblins
by T Kingfisher
What a fantastically fun read.

This novella was my first experience of T. Kingfisher's books, and I'll now be buying any and all the others I can get my hands on.

The lovably ragtag troop of goblins comprising the Whining Niners make the Fellowship of the Ring seem like some dull kids on a Sunday school outing. And I have to say, the Bear is my favourite.

Go read it. A light, fast story.
kevin is storing 2,275 ebooks on Libreture. Sign up and start your FREE library today!
Sign Up
Details
EPUB format

File Size 204.2 KB
Activity