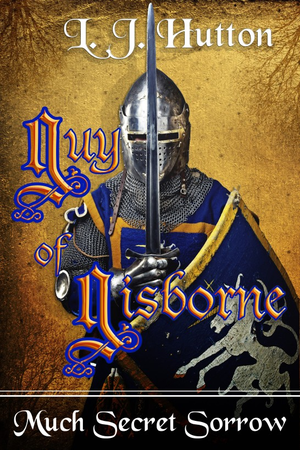 Available
from
Smashwords
Much Secret Sorrow: Guy of Gisborne 1
Description
Robin Hood: you know the stories, you know the hero – or do you? How did he elude so many sheriffs? Overcome so many adversaries? Alone ...or was there a man on the inside? History paints Sir Guy of Gisborne blacker than black, the enemy of a great English hero, but on his death-bed Guy reveals to his confessor the secrets of his double life – as spy and covert enemy of the very sheriffs he served

kevin recommends
Much Secret Sorrow: Guy of Gisborne 1
by L.J. Hutton
This book pulls you into a richly detailed 12th Century world of politicking lords, dangerous Welsh border raids and a likeable protagonist in the form of Guy of Maebury. A careful, steady feed of recognisable, but not yet legendary, characters tops it all off.

The slow build-up is worth it and does contribute to a much livelier, fuller world and more meaningful character motivations.
kevin is storing 2,274 ebooks on Libreture. Sign up and start your FREE library today!
Sign Up
Details
EPUB format

File Size 438.0 KB
Activity