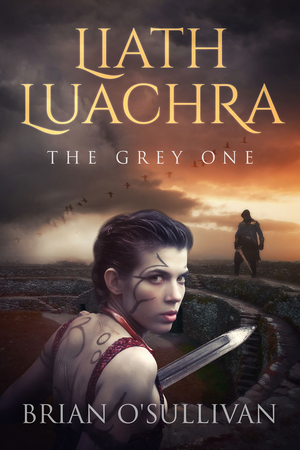 Available
from
Smashwords
Liath Luachra: The Grey One The Fionn mac Cumhaill Series – Prequel
Description
Ireland 188 A.D: A land of tribal affiliations, secret alliances and treacherous rivalries.

Youthful woman warrior Liath Luachra has survived two brutal years fighting with mercenary war party "The Friendly Ones" but now the winds are shifting.
Dispatched on a murderous errand where nothing is as it seems, she must survive a group of treacherous comrades, the unwanted advances of her battle leader and a personal history that might be her own undoing.

Clanless and friendless, she can count on nothing but her wits, her fighting skills and her natural ferocity to see her through.

Woman warrior, survivor, killer and future guardian to Irish hero Fionn mac Cumhail – this is her story.
kevin is storing 2,274 ebooks on Libreture. Sign up and start your FREE library today!
Sign Up
Details
EPUB format
ISBN 9780994125811

Publisher: Irishlmbas Books

File Size 804.4 KB
Activity