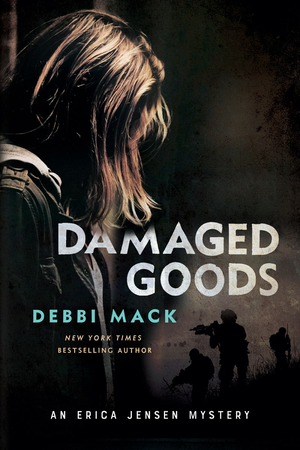 Available
from
Madness Heart Press
Damaged Goods

kevin
To Read
Description
Erica Jensen Mystery #1

This Marine veteran may have survived combat, but will she survive this case?

Unlicensed private eye and Marine veteran Erica Jensen works as a "researcher", who performs background checks, conducts surveillance, and takes on other dubious assignments, while battling post-traumatic stress and an opioid addiction. However, when a wealthy man hires her to find his missing daughter, Erica ends up with more work than she bargained for.

While trying to find the daughter, Erica stumbles across a murder victim, along with evidence that raises even more questions. Did the missing daughter know the victim? Could the dead man have been connected with an artifacts smuggling ring? Where does a threatening letter written in a Cyrillic script fit? As Erica continues to probe, she attracts the attention of people willing to kill to keep their secrets.
Details
Added 22 Sep 2022
EPUB format
ISBN: 9781734109405