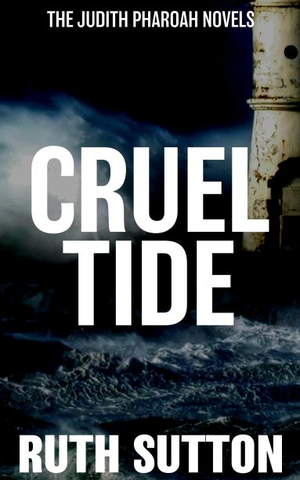 Cruel Tide
Description
Cumbria. 1969

A gruesome discovery on the beach may just give local reporter Judith Pharaoh her first real chance to impress her editor.

Assisted by young DC Sam Tognarelli, Judith is dragged into a dangerous mire of corruption and deceit where truth and justice struggle to prevail.

Cumbrian author Ruth Sutton's first crime novel is set in England's rugged far north-west and is the first in a new series of novels featuring journalist Judith Pharaoh and builds on some of the settings and characters contained in her previous trilogy Between the Mountains and the Sea.

kevin recommends
Cruel Tide
by Ruth Sutton
Crime fiction is a genre I rarely venture into, but Ruth Sutton's Cumbria-set series may be my gateway.

The story nips along at a nice pace, providing plenty of information while avoiding info-dumps. The characters are likeable in their own ways and the late 60s setting is nicely done, especially the insight into the Cumbrian coastal region of that period.

I can't wait to start the sequel.
kevin is storing 2,274 ebooks on Libreture. Sign up and start your FREE library today!
Sign Up
Details
EPUB format

Publisher: Fahrenheit Press

Published: 1 Jan 101
File Size 343.7 KB
Activity