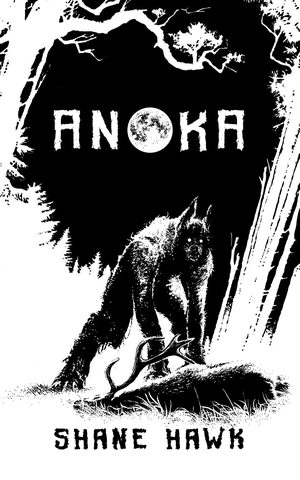 Available
from
Kobo
Anoka: A Collection of Indigenous Horror
Description
Welcome to Anoka, Minnesota, a small city just outside of the Twin Cities dubbed "The Halloween Capital of the World" since 1937. Here before you lie several tales involving bone collectors, pagan witches, werewolves, skeletal bison, and cloned children. It is up to you to decipher between fact and fiction as the author has woven historical facts into his narratives.

With his debut horror collection, Cheyenne & Arapaho author Shane Hawk explores themes of family, grief, loneliness, and identity through the lens of indigenous life.

kevin recommends
Anoka: A Collection of Indigenous Horror
by Shane Hawk
A fantastic collection of gut-wrenching tales.

The imagery will stay with you, as will the depth to which Shane Hawk is willing and able to explore his indigenous Cheyenne and Arapaho heritage. Crafting tales that provide a refreshing point-of-view and unique imagery that get into your brain and writhe behind your eyes.

Can't wait to read a longer work by the author. Need more!
kevin is storing 2,281 ebooks on Libreture. Sign up and start your FREE library today!
Sign Up
Details
EPUB format
ISBN 9781393166467

Publisher: Black Hills Press

File Size 461.1 KB
Activity