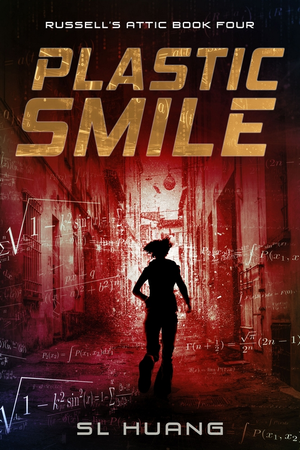 Plastic Smile

generallycobalt
Read
Description
Cas Russell, antisocial mercenary, has decided to Fight Crime. With capital letters, like in one of her friend's comic books.

After all, she has a real-life superpower: with her instantaneous mathematical ability, she can neuter bombs or out-shoot an army. And it's Cas's own fault violence has been spiking in the world's cities lately — she's the one who crushed the organization of telepaths that had been keeping the world's worst offenders under control. Now every drive-by or gang shooting reminds Cas how she's failed, and taking out these scumbags one at a time is never going to be enough.

She needs to find a way to stop all the violence. At once.

But Cas's own power has a history, one she can't remember — or control. A history that's creeping into the cracks in her mind and fracturing her sanity . . . just when she's gotten herself on the hit list of every crime lord on the West Coast.

Cas isn't going to be able to save the world. She might not even be able to save herself.
Details
EPUB format

Publisher: SL Huang

Published: 29 Jun 2016
File Size 874.1 KB
Activity