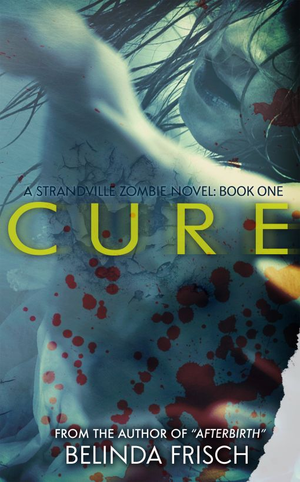 Available
from
Smashwords
Cure: Book One in the Strandville Zombie Series
Description
Welcome to the Nixon Healing and Research Center, playground for the maniacal Dr. Howard Nixon whose cancer research has him dabbling in the undead, and the women of Strandville disappearing. Unable to cure the lethal infection which turns its victims into mindless, flesh-hungry mob, Dr. Nixon discovers a medicinal use where the side-effects may be worse than terminal cancer.

weaver recommends
Cure: Book One in the Strandville Zombie Series
by Belinda Frisch
I admit this was my first time reading a zombie book. The zombie genre hasn't always been my favorite in film and television, so I wasn't keen on reading a zombie book. But Frisch has a medical background and that made this book very interesting, as it revolved around a hospital. Very enjoyable, my only regret was that I didn't immediately read the next book so now I have to re-read it. :)
weaver is storing 1 ebooks on Libreture. Sign up and start your FREE library today!
Sign Up
Details
EPUB format

File Size 303.3 KB
Activity