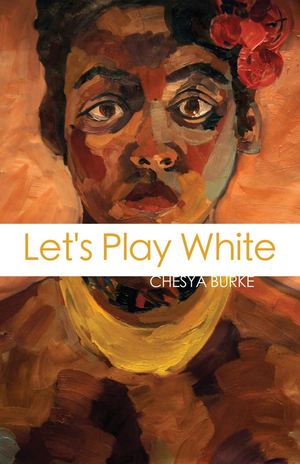 Available
from
Apex Publications
Let's Play White
Description
White brings with it dreams of respect, of wealth, of simply being treated as a human being. It's the one thing Walter will never be. But what if he could play white, the way so many others seem to do? Would it bring him privilege or simply deny the pain? The title story in this collection asks those questions, and then moves on to challenge notions of race, privilege, personal choice, and even life and death with equal vigor. From the spectrum spanning despair and hope in "What She Saw When They Flew Away" to the stark weave of personal struggles in "Chocolate Park," Let's Play White speaks with the voices of the overlooked and unheard. "I Make People Do Bad Things" shines a metaphysical light on Harlem's most notorious historical madame, and then, with a deft twist into melancholic humor, "Cue: Change" brings a zombie-esque apocalypse, possibly for the betterment of all mankind.

Gritty and sublime, the stories of Let's Play White feature real people facing the worlds they're given, bringing out the best and the worst of what it means to be human. If you're ready to slip into someone else's skin for a while, then it's time to come play white.

sakina recommends
Let's Play White
by Chesya Burke
Thoughtful collection of tales that stay with you for months afterwards. Beautifully written, sensitively conceived, a series of set ups for injustices, love, and pain with a backdrop of the Black cultural experience in a white-oriented world.
sakina is storing 321 ebooks on Libreture. Sign up and start your FREE library today!
Sign Up
Details
MOBI format

Publisher: Apex Publications

Published: 28 Feb 2017
File Size 1.2 MB
Activity