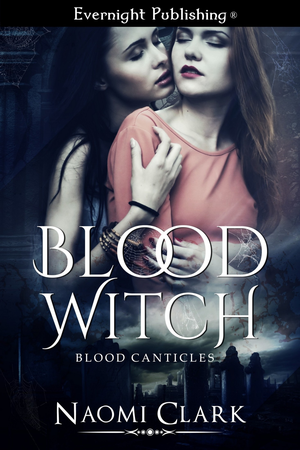 Available
from
Evernight Publishing
Blood Witch
Description

Lola Guntram is used to being an outcast. She's the only blood witch in Fort Rosser, mistrusted by other witches and happier working solo. But when her dark practices make her the prime suspect in a brutal murder investigation, she's forced to turn to others for help. Not that she has many allies—her ex-girlfriend thinks Lola is the killer, and the local coven leader thinks Lola will corrupt them all if she gets too close.
Help comes in an expected—and alluring—form. Tristesse is a demon on the run, beautiful, enigmatic, and suspiciously keen to assist Lola while she chases down the real killer. How can Lola refuse? With the police breathing down her neck, accusations flying, and inhuman monsters on the streets, Lola needs all the help she can get. The killer is angry, desperate, and determined. But so is Lola Guntram. And she doesn't care how dark or bloody the magic has to get—she's going to stop them.

Yazae recommends
Blood Witch
by Naomi Clark
Fun urban fantasy with sapphic witches and demoness, can't say no to that !
Yazae is storing 98 ebooks on Libreture. Sign up and start your FREE library today!
Sign Up
Details
EPUB format
ISBN 9781772333770

Publisher: Evernight Publishing

Published: 1 Jun 2015
File Size 749.8 KB
Activity