On the 24th of October last year I discovered that my book collection was biased towards male authors. Only 30% of the books I had read were written by women.
In an effort to address this, I decided:
To only read books authored or edited by women until I achieve a 50:50 balance in my Read list by December 2018. I will then consistently maintain this balance.
When I looked through my Read list a year ago, of the 145 e-books that I had assigned to the list, only 45 were written or edited by women.
What I've been reading
It's just over a year since I started. In terms of reading, what a year!
I started with the first book in my Next 10 list, The Steerswoman by Rosemary Kirstein.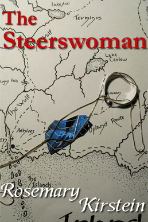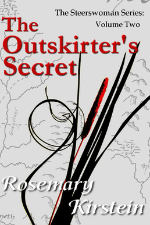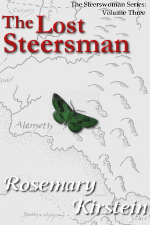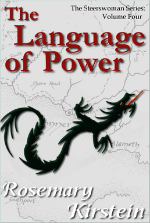 Wow! That was it! I was hooked! Why did it take me this long to discover Rosemary's work? It's fantastic - a fantasy science fiction series that takes on all the usual tropes, then throws them out the window. I flew through the other books in her series in a matter of weeks: The Outskirter's Secret, The Lost Steersman, and The Language of Power.
I'm still waiting for the next one, Rosemary.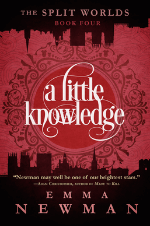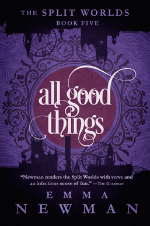 I had read the first three books in Emma Newman's Split Worlds series a few years ago, and decided that now was as good a time as any to read the remaining two that were more recently published. I read A Little Knowledge and All Good Things and loved them.
In the meantime I'd been keeping an eye on my buying habits. When considering buying book bundles, the percentage of women to men authors it included was the deciding factor. StoryBundle are great at this.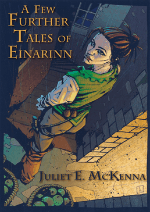 Finally getting around to finishing A Few Further Tales of Einarinn by Juliet E. McKenna was a nice milestone in my McKenna Epic Fantasy journey.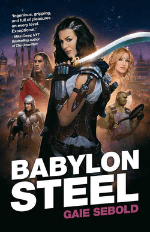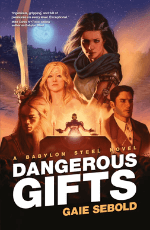 Another wonderful discovery was Gaie Sebold's Babylon Steel series. How flippin' awesome are this pair of books? Must reads! The second in the series, Dangerous Gifts, was my first read of 2018. We were off to a great start!
Yeah, still waiting for the next one though, Gaie.
I've covered the three series' I've mentioned so far in a DRM-free Find post, Narrow your view to expand your horizons. If it wasn't for limiting my reading to only DRM-free books by women, Im not sure I would have gotten to these wonderful authors. Or at least not as soon as I did.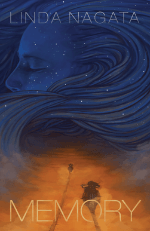 My next stop was my first Linda Nagata book, Memory. What a wonderful book! It took me a while to get through, but I enjoyed it immensely. Highly recommended and amazing world-building.
Some book shopping was in order in January. Before each childhood Christmas, My grandfather always recommended waiting to buy books until the January sales, which always disappointed an avid reader with Christmas money burning a hole in his pockets. But, you know what? My To Read list needed a top-up... apparently. My haul included my first books by Ursula K. LeGuin, The Wild Girls and Late in the Day, both available from PM Press.
Melokai by Rosalyn Kelly was another book I'd had my eye on for a while. I bought that and The Jewel and her Lapidary by Fran Wilde on a bit of a Kobo splurge. The SALES, dammit! The SALES!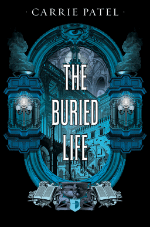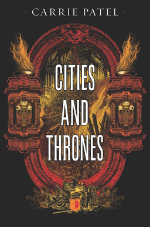 After finishing Memory, The Buried Life by Carrie Patel called to me. I trotted through it, enjoying the pace and the dour main character. Patel's Cities and Thrones was my sure-fire follow up, expanding the world and the related plots and conspiracies.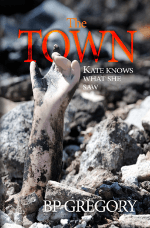 I tried the sample of B.P. Gregory's The Town next, and immediately bought and read the full book. As my recommendation clearly states:
"On finishing this book, I promise that the first words out of your mouth will be "WHAT THE FUCK!"."
I stand by that.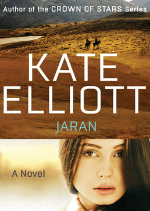 Into April and I began Jaran by Kate Elliott, my first book of her's. But I hope not the last. Along with The Steerswoman series, books that involve travelling over vast plains, learning about new cultures and growing to love a people really grab me. Jaran is a beautiful book that is another must read.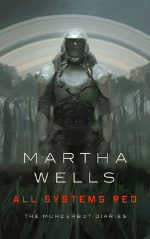 Another author-first for me, All Systems Red by Martha Wells. Triggered by Gemma Todd's #ReadWomenSF read-along, I found it to be a wonderful novella from an author I hope to read more of. There's something cozy about this book. Even in it's most action-packed parts, it has a wonderfully relaxing and 'homely' effect.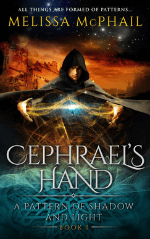 I didn't get on very well with the sample of Cephrael's Hand by Melissa McPhail, and didn't take the opportunity to buy the full book. E-book samples are fantastic in that way. Trying before buying ensures that a reader can fine-tune their tastes without feeling too disappointed at buying a book that might not be for them. It's received good reviews, so I'll likely revisit it later. Chris from The Reading Rhodes wrote:
" This was well written and a lot of fun, albeit slow at times, and totally worth trying out! "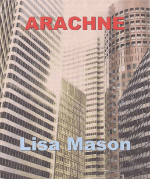 My first cyberpunk novel in a long, long while was Arachne by Lisa Mason. A really interesting take on the genre, that felt more Phillip K. Dick than William Gibson. An excellent and strange read that grabbed me enough to ensure I will read the sequel sometime. Arachne took me months to read though. A reading slump hit me mid-year where I hardly read anything.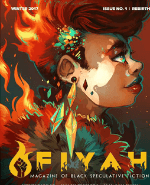 After finishing Arachne in July, I got back into reading with the first issue of FIYAH Magazine. As I've mentioned countless times, FIYAH, the quarterly magazine of black speculative fiction, is important. If you haven't read at least one copy, get on that right now.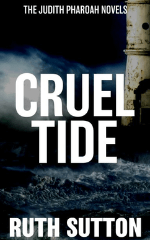 Ruth Sutton's Cumbria-based novels had been on my radar for a while, and I decided to start with Cruel Tide. A crime thriller set in the 60's, it's a wonderfully fast-paced read. The period detail and likeable characters make you want to read more by the author.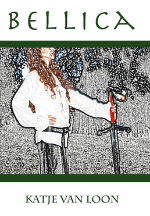 After finishing Cruel Tide, I decided to return to the fantasy genre with Bellica by Katje van Loon. I've gotten a bit bogged down with this book. It took me a while to get into it and come to terms with the fact that it's epic fantasy on a personal scale. Large-scale events are described 'at a distance' and our real understanding of the world is through how things affect the individuals during their point-of-view chapters. As soon as I realised how the format worked I started enjoying it a bit more, but I would have given up sooner if not for the glowing reviews it has received. A really interesting book.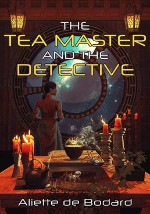 I normally read a few books at a time, and to help me get through Bellica I started reading The Tea Master and the Detective by Aliette de Bodard. This is my first book by de Bodard and I absolutely loved it! The way the novella heavily referenced Conan Doyle's Holmes and Watson characters while showing the utmost respect is a beautiful thing to see. You could almost call it a wonderful science fiction analysis of A Study in Scarlet's characterisation. Another must read in a year of wonderfully happy reading discoveries.
And that brings us to today.
I'm sticking to it
In the last year I've read 20 books. All of them by women and ALL of them have convinced me there's no reason to change my new reading habit.
My initial goal was to try and balance my Read list by December. I'm nowhere near achieving that, but I'm extremely happy with the new authors I've learned about and the absolutely amazing stories I've had the privilege of reading. A couple of reading slumps, moving house and a severe bout of 'Can't be bovvered' have meant I probably didn't read as many books as I normally would in that period. But I've learned something that will impact my reading habits for the rest of my life.
Something Juliet E.McKenna mentioned in her reply to me on Twitter:
"Exactly why 'oh I don't take any notice of gender' attitude to the diversity/representation issue actually means 'I accept the status quo.' "
The status quo in publishing today is toxic.
By cutting out books by men, I've realised that I'm reading much less about violence, less about aggression and seeing much, much less toxic masculinity.
Of course, this is a deliberately sweeping statement. Not all men, not all authors, etc. But, as Juliet pointed out, while the 70/30 trend perpetuates, "reviews, sales promotion, online mentions..." will consistently be skewed towards men, what men read, and towards what men write.
It's a vicious circle where society continually fuels men's minds with books written by men whose minds have been, and are being, fuelled by toxicity. I know there are plenty of other books out there, by publishers who take great care in what they produce. But it's the big companies, making big money and who want to keep making big money that are influencing these trends.
The books I've read in the last year have included violence, but not gratuitous. They've included aggression, but not unnecessary. They've included spectacular battles, horrific murders, fistfights, pointy sticks and strong language. But not in a perpetuating, pointless and simply downright toxic way.
I think it's about time more readers took a break and chose to read something different for a while. Change things up and switch your reading around. Avoid the big publisher-pushed stuff and look around the edges. All the books I read were available DRM-free at the time I bought them. A large portion of them were self-published - either as new publications or as out-of-print titles reverting to authors who chose to re-release them themselves. Basically, you have to go looking.
A new journey
There's another book that I read this last year, twice!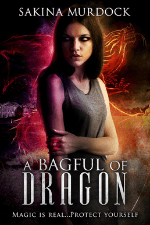 My girlfriend published her paranormal urban fantasy novel on Hallowe'en. A Bagful of Dragon by Sakina Murdock appeared in the world for the first time. I was lucky enough to read an early manuscript and then a newer version later. I'll read it at least once more, since the final version includes a few changes that I can't wait to see.
Coincidentally, it addresses issues of men's behaviour towards women. But it's also full of women's sisterhood towards each other, their friendship, and unwavering loyalty and support. There's violence, threats, assault and a shedload of fear, but all necessary, all important, and all realistic - as much as paranormal fantasy can be realistic.
If we want to see a different approach to publishing and the stories that are told, then the least we can do is support the authors that seem to be a better voice for its future.
That's why I have every intention of continuing to only read books by women.
Happy Reading,
Kevin