As well as providing a handy service for storing, organising and downloading your e-books, a big part of Libreture's purpose is to help promote DRM-free bookshops. In fact, it's also to support smaller retailers against the bullying tactics of larger monopolies, but in some ways both those go together.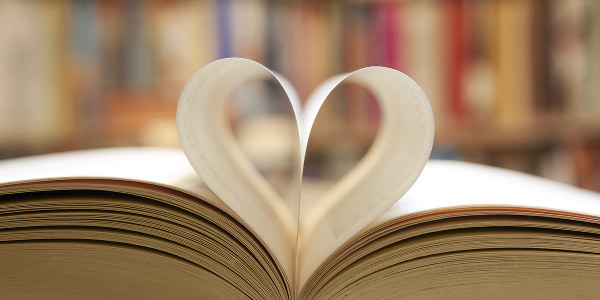 The latest features provide two new ways you can support DRM-free bookshops.
Wishlists
You can now add other users' books to your own Wishlist.
Whenever you see another user's book that you would like to buy later (maybe after payday), add it to your Wishlist by selecting Add to Wishlist (imaginative, right?). The book will be listed in your very own Wishlist and will link back to it's original page in the owner's library. If the owner has included a bookshop, you'll know exactly where to buy the book.
Later, I'll be adding a Shopping List feature that will list which books you can buy from which shops; all in a nicely formatted Book Haul list.
Recommendations
I tend not to like scores in book reviews. They never really tell the whole story, they're used without any context and can be gamed very, very easily. Just look at Amazon to see how messy scoring can get.
I prefer well-written reviews where I can understand why the reader liked the book, what really made them fall in love with a particular story.
That's why I have avoided 'Reviews' and decided on Recommendations.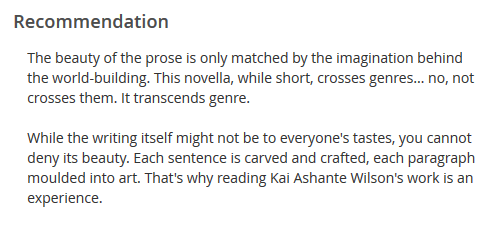 Think of Recommendations as something like those hand-written cards you might see stuck to shelves in a bookshop. Little 'Staff Picks' that give you a bit more insight into a book, or compare it to others you may have already read. They're about positive information that will help other readers choose a book, or decide if it's really for them. None of this 0-5 stars rubbish!
To leave a recommendation for one of your books, simply write up to 400 characters in the Recommendation box on the book's page, and Update. Tell everyone why you love this book.

If the book is public, your thoughts will be available for all to read.
Try out both the Wishlist and Recommendation features and let me know what you think.
Happy DRM-free Reading,
Kevin