The Details section of your book pages now includes additional information automatically extracted from your collection.
Details
This is information about the book file itself, rather than what the book is about - it's called 'Metadata'.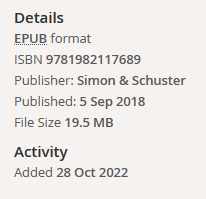 It's supplementary information, and now includes:
Publisher displays the name of the publisher or imprint that produced the book.
Published shows you the date a particular book was published - obviously. Useful if you own multiple editions of the same book.
File Size shows you how big (or small) the book file is. Useful for seeing what's taking up your current storage space. And really handy for deciding if it's worth downloading that 700MB PDF comic to your phone!
With all this information, details will only appear if the book file actually contains the 'metadata' in the first place. Right, big publishers?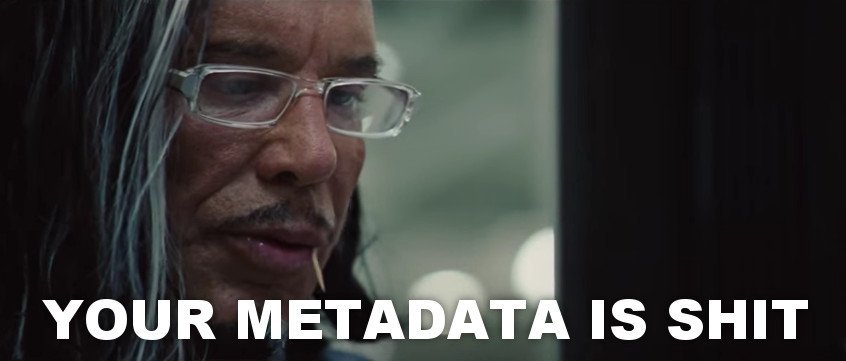 Activity
Right now, you can see when you added each book, but you'll soon find a nice book-specific activity feed on each page - displaying when you uploaded your book, when you started reading it, and when you finished. A mini activity timeline to help you keep track of a particular book.
Multiple Authors
Libreture's developer, Ashley, has built a way to display multiple authors for each book. Again, it all depends on that information being recorded correctly in the file to begin with, but Libreture will now list multiple entries under author. You can edit this yourself, of course. And Ashley and I would love your feedback on how this works out for you and your own collection.
Your book pages will automatically update as you open them - so take a peek to see what's new in your library.

Kevin
My Library