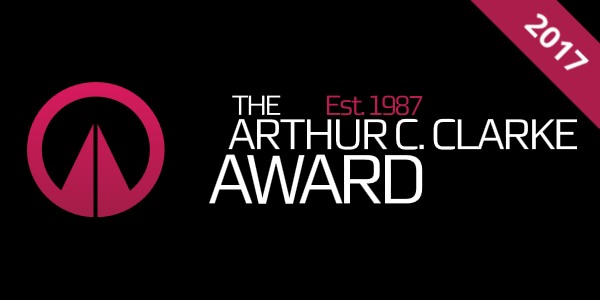 "The Arthur C. Clarke Award is the most prestigious award for science fiction in Britain.

The annual award is given for the best science fiction novel first published in the United Kingdom during the previous year. The award was established with a generous grant given by Sir Arthur C. Clarke and the first prize was awarded in 1987 to Margaret Atwood's The Handmaid's Tale."
After taking a look at 2016's shortlist, we found that a third were available in a DRM-free format, including the winner, Children of Time by Adrian Tchaikovsky and published by Tor. Let's take a look at 2017's shortlist and consider our chances of being able to buy the books in a DRM-free format before they are announced at the end of July.
A Closed and Common Orbit – Becky Chambers (Hodder & Stoughton)
Ninefox Gambit – Yoon Ha Lee (Solaris)
After Atlas – Emma Newman (Roc)
Occupy Me – Tricia Sullivan (Gollancz)
Central Station – Lavie Tidhar (PS Publishing)
The Underground Railroad – Colson Whitehead (Fleet)
Last year, we looked at the respective publishers to see which titles would be available without DRM. Taking that same approach this year, at first glance, things don't seem to have improved.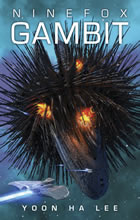 Yoon Ha Lee's Ninefox Gambit is published by Solaris. Solaris had a shortlisted title in last year's shortlist, and they made the cut again. They have been selling their titles DRM-free from their Rebellion Bookshop since 2006 and Ninefox Gambit is available there.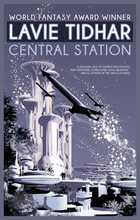 Central Station by Lavie Tidhar is published by PS Publishing and Tachyon, so again, we're in luck. Both publishers sell their titles DRM-free. Their books are available on their own websites and Central Station is also available at Weightless Books.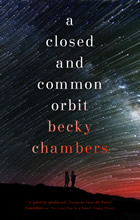 As in 2016, a book published by Hodder & Stoughton makes the shortlist. This time, it's A Closed and Common Orbit by Becky Chambers, a sequel to her 2015, also-nominated, The Long Way to a Small, Angry Planet. And again, the title is not available without DRM. Let's cross our fingers for 2018.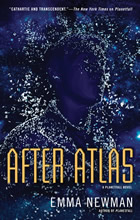 Emma Newman's novel After Atlas is a sequel to her extremely well received science-fiction novel, Planetfall, and is published by Ace, an imprint of Penguin. Emma Newman's fantasy novels, the Split Worlds series, used to be published by Angry Robot Books, a DRM-free publisher. But since the company's sale in 2014, many authors moved to other publishers, Newman among them. Her Split Worlds novels are now only available with DRM, including the latest installments, A Little Knowledge and All Good Things.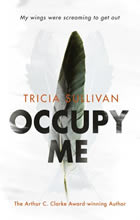 Gollancz is an imprint of Orion, who don't publish DRM-free titles. Occupy Me by Tricia Sullivan is an interesting-looking book that I would have loved to read had it been available DRM-free.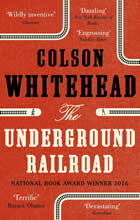 The Underground Railroad by Colson Whitehead is published by Fleet, an imprint of Little, Brown Book Group, another publisher that uses DRM. The book has already won numerous awards this year and last, including a Pulitzer.
So, with the 2017 shortlist, we're still at a third of titles being available DRM-free. The same as last year. Next year, I'm hoping for a half.
It's important to remember that I don't begrudge any author their choice of publisher. I'm ecstatic for each of the shortlisted authors and the publishers that helped make that happen. My concern around DRM is from a consumer rights perspective: If I can't move my e-book to any device I like, in any way, then I don't really own it. And with so many publishers now successfully selling books in DRM-free formats, there is really no excuse.
The very best of luck to all shortlisted authors. I'm hoping that either Ninefox Gambit by Yoon Ha Lee or Central Station by Lavie Tidhar will win. Being DRM-free they've been on my To Read list for a while. But, The Underground Railroad by Colson Whitehead is on an award-streak and my money is on that particular book for The Arthur C. Clarke Award for 2017.
Happy Reading,
Kevin