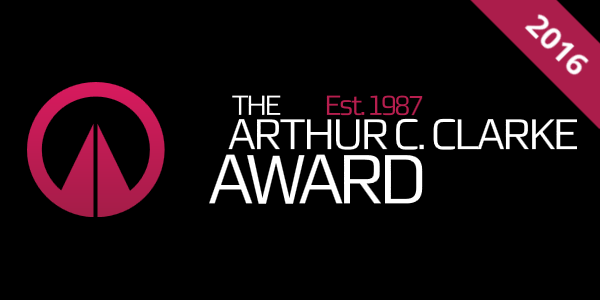 "The Arthur C. Clarke Award is the most prestigious award for science fiction in Britain.

The annual award is given for the best science fiction novel first published in the United Kingdom during the previous year. The award was established with a generous grant given by Sir Arthur C. Clarke and the first prize was awarded in 1987 to Margaret Atwood's The Handmaid's Tale."
After a Twitter discussion with The Middle Shelf, I decided to take a look at the availability of Clarke award shortlisted books ina DRM-free format. With 2017's shortlist just announced, I thought I'd start with last year's and see what, if anything, has changed.
Finding out where to buy DRM-free copies of last year's shortlisted books isn't going to be a tough process. We just have to look at the publishers.
The Long Way to a Small Angry Planet – Becky Chambers (Hodder & Stoughton)
Europe at Midnight – Dave Hutchinson (Solaris)
The Book of Phoenix – Nnedi Okorafor (Hodder & Stoughton)
Arcadia – Iain Pears (Faber & Faber)
Way Down Dark – J.P. Smythe (Hodder & Stoughton)
Children of Time – Adrian Tchaikovsky (Tor) - Winner.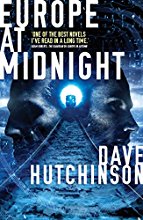 Solaris have been publishing DRM-free books for almost a decade. Dave Hutchinson's Europe at Midnight is part of his Fractured Europe Sequence and is available in Solaris' own Rebellion bookshop.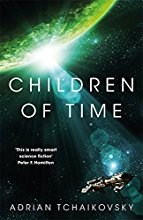 Tor were six years later than Solaris to the DRM-free show, but they've really stuck to their guns. Unlike Solaris, who only sell DRM-free in their own shop, Tor ensure that their e-books are DRM-free through all stockists.
Since they closed their own e-bookshop a few years ago, Kobo is my choice when it comes to buying Tor books and that's where you can find the 2016 winner, Children of Time by Adrian Tchaikovsky.
It's a shame that Hodder & Stoughton, with such a strong award line-up, are not yet going DRM-free. But there's hope. A few years ago, who would have thought that Simon & Schuster would launch Saga, their DRM-free science fiction and fantasy imprint?
While Faber & Faber don't sell their own books DRM-free, they do allow other publishers to sell DRM-free through their Firsty Express Direct to Consumer e-book distribution service. What's especially interesting to me is the fact it highlights the additional cost to publishers of adding DRM:
"This includes all charges for credit cards, DRM and VAT..."
On their larger e-book distribution service, Faber Factory, you can also see some flexibility in the language around DRM:
"There is a lot of debate about whether files should have DRM applied to them and, if so, just how restrictive it should be. The Faber Factory view is to be cautious and see how the market evolves. We are sympathetic to arguments against DRM, but as a publisher ourselves we are very aware of the importance of copyright and the threat posed by piracy. All agreements we have require retailers to supply files to consumers with DRM."
Of course, the market won't evolve if the publishers refuse to, so it's a little bit of a Catch-22 situation for now.
Yes, there's a lot of work to do, but it is heartening to see some sensible discussion around DRM at the publisher level. With a third of 2016's Clarke Award shortlist titles coming from DRM-free publishers, including the winner itself, I am certainly hopeful that before long I'll be able to buy every shortlisted (and longlisted?) e-book in the format I choose.
Congratulations to the winner, Adrian Tchaikovsky with Children of Time. And congratulations to Tor, for having teh guts are foresight to make thier books available DRM-free
Happy Reading,
Kevin