Lots of publishers sell through Amazon, Kobo, iBooks and other large e-bookshops. But readers may not know that many of those same publishers also sell their books direct from their own websites.
Each week, this new series will promote a selection of bookshops, centred around a particular genre. For this first week, it's Romance.
Doing things differently
Romance and Erotica publishers are a great example of how to use your own website to your best advantage. For example, the UK romance publisher, Totally Unbound, assigns a 'Heat' and 'Sexometer' rating to each of their books. This additional information helps readers decide if a book is for them, or if it's a bit too steamy for reading on their morning commute.
Totally Unbound also sell Bundles of books, based around a particular theme, as well as Boxed Sets that include all titles in a particular series.
In short, Romance publishers demonstrate a geat spirit of experitmentation, entrepreneurship and professionalsm. And also make sensible financial choices.
Direct Sales
Selling directly to customers means there's more profit to split between publisher and author. The only middle-man is the payment portal, which usually only takes about 3% of the transaction. That's a drop in the ocean compared to the 30%+, and fees, delivery charges and other deductions by larger retailers. What direct sellers miss out on though is the reach of the larger shops.
Reaching the audience
Fewer visitors convert to fewer sales, of course, and publishers can never attract readers (& customers) away from the large retailers without a lot of work. This additional work is usually centred around building relationships. When a publisher of a particular genre can make themselves part of the fan relationship between the author and their readers, then they have a chance of attracting those very readers back to their site. Readers, hopefully, become fans and return time and again. Return visitors can become newsletter subscribers, Twitter or Facebook followers, and regular customers.
Libreture's goal is to support that process by providing an alternative place to store those independently bought e-books. And to help readers find shops that interest them.
The Romance Bookshops
Authors and the book-industry at large will tell you that Romance publishers are at the forefront of the independent book world. They try new things, are highly professional, extremely organised and have the sales to prove it (over $1billion a year in the US).
So here's my selection of Romance bookshops to look out for. They all sell DRM-free e-books.

Predominantly a romance publisher, Riverdale Avenue Books also publish a wide selection of other genres.
Their author list is huge and they categorise their titles by their specific imprints.
The only reference to format I could find mentioned ePub, but Mobi format books may very well be available.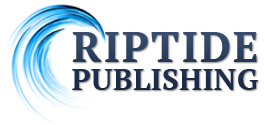 A small publisher of LGBTQ titles, Riptide seeks to
"bring the Manhattan-quality aesthetic to small-press, author-friendly publishing—and in doing so, to elevate and integrate positive LGBTQ representation into the mainstream."
and not only limited to romance or erotica.
"First and foremost, Riptide publishes quality LGBTQ fiction."
Their books are available in ePub, Mobi, PDF and HTML formats.
Riptide also sell Gift Cards, so you can introduce others to their titles.

Founded in 2007, Dreamspinner publish and sell gay romantic fiction, ranging from contemporary to western.
Books are available as ePub, Mobi or PDF, as well as paperback and hardcover.
Dreamspinner's site also offers a wishlist feature, which is always handy when planning a book haul.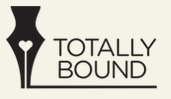 The UK-based romance & erotic fiction publisher, Totally Bound Publishing, started in 2006 and is part of the Totally Entwined Group.
Their books are available in ePub, Mobi or PDF format and each book has a 'Heat' and 'Sexometer' rating. I wonder if that's a metadata standard. ;)
It's nice to see an UK company just getting on and doing its thing.

Launched in 2008, Extasy Books is a publisher of erotic fiction in a huge range of categories, from Action/Adventure to Horror and Science-Fiction.
As well as e-books, Extasy also sell audiobooks and bundles. There are also free books to give you a taster.
Books are available in PDF, Mobi, ePub, PRC, and Sony PDF.

Hailing from the US, Bold Strokes Books publishes and sells LGBTQ fiction.
Bold Strokes aim for "quality and diversity in LGBTQ literature", and they have a wide selection on offer.
Books are provided in epub, mobi and pdf formats.
If you're looking for some great romance e-books, take a look at those shops, and the publishers behind them. Maybe support them by buying some of their titles and ensure authors get more of the money they deserve. But, even if you don't buy anything right away, the next time you consider buying a romance book, think about visiting the publisher's own website first, to see if they sell direct. You may very well ensure an author continues writing your favourite books.
Next Week
In next week's Discover Indie Bookshops, we'll take a closer look at Science Fiction bookshops. There. Are. Loads. It's a genre of early adopters and loyal fans, so there's always something interesting and plenty of choice. See you then.
Keep up-to-date with these weekly posts by subscribing to the Libreture newsletter. As well as receiving Discover Indie Bookshop posts direct to your inbox, you'll be informed about all the latest DRM-free e-book news, latest new features, and how to make the most of your e-book collection. Join in!