Guest post by Sakina Murdock, author of the occult thriller, A Bagful of Dragon.
Look, in the interests of all that is holy---or rather, honest and transparent---hands up, I'm also known as Kevin's partner. What's worse, I'm an indie author though I promise not to sell you my book. No, really. But this blog post is an honest foray into the wilderness that is the book world outside Amazon, and I can assure you, with no stain on my conscience, that I am pretty much a newcomer to that foggy jungle. A complaining, reluctant one at that. And yes, I'm an author who has on occasion sold her books only on Amazon, due to laziness and lack of foresight and that loss of interest that can often happen to authors after they've written their opus maximum and discovered how much work marketing really is.
Now, for my sins (of which there are many) I've been taxed with explaining to complete strangers the joy of discovering lesser-known books and bookshops away from the 25-lane motorway that is Amazon.
Why?
Because when Amazon finally collapses under the sheer weight of its capitalist ego, indie authors, presses and bookshops will still exist, and readers will need to know where to find them and whether or not it's worth the effort. In fact, the independent publishing scene that has been so well established (due to a combination of Amazon's early enablement, the internet and the rise of e-readers) will be able to move on as though the book megamarket never existed ... again, as long as readers know they're out there.
So, first things first, I give you: the DRM-free e-bookshop list. Make no error, this list is the secret to knowing where the hell these indie books reside. Take that list away and all you have are the search engines. That might seem pretty standard and easy enough to navigate, but if you've ever heard of demand avoidance, you'll know that one Google search could be all it takes to send you screaming back to Amazon.
Why DRM-free? Take it from one who has 500 books of various origins on a Kindle: when that sucker has opened its last fantasy novel, there'll be hot, salty tears before my bank account can replace them. Here's why: when you buy DRM-free, you can download the book to your computer or any other storage system and treat it like any file. When you buy from Amazon, you're locked into their Special Proprietary format, and no, that's not .mobi. So in the worst possible case, I'd either have to buy another Kindle or lose my books. I make these mistakes so others can boldy go where I didn't have the sense to tread myself. What's more, if the oft-mentioned Amazon closes its doors (the fall of capitalism, collapse of civilisation, or sheer apathy of the Bezos kind), again with the piping hot saline. In fact that scenario might come long before my sturdy secondhand, much-loved Kindle gives up the ghost.
So, here's my brief investigation into how easy it is to track down DRM-free e-books across the internet using the feted DRM-free e-bookshop list (SEO, anyone?) and my own insatiable requirement for good, well-written fiction.
The superstore

Kobo is where you go when you first buy an e-reader that isn't Kindle. It has thousands of books and authors, and unlike Amazon, has focused on the books. You can't buy socks and a stand mixer there; you will find e-books.
Navigation: great stuff! Standard online supermarket shelves, with recommendations, featured books, and different ways of enabling discovery.
Ease of use: Okay, you need an account at Kobo to buy anything.
Kobo's e-books are offered only in ePub format, so because I have a Kindle, I'll need to convert it using Calibre. However, it's worth mentioning that because I'm buying the DRM-free e-book, that's going to be a doddle. If I had bought the DRM'd version, I'd be screwed.
Additional help: The prices are a little more than those listed at Amazon. This is largely because Amazon insists on being the least expensive option online. In business, this behaviour is called 'acumen' and 'better value for customers'. In school, it's called bullying with the threat to exclude. So Kobo still gets my vote (in principle---being honest, remember?). I'll probably use it again, but note the need to convert the epub.
The price of the book I chose was rather more than I tend to pay for an e-book (£6.47), but that's due to the publisher, not the platform. It was my lookout, since I picked a best-selling author, China Miéville.
Yay, Kobo gives you £3 off your first purchase with them.
Just one thing to watch out for. Not all Kobo's e-books are DRM-free (publisher's choice), so if you're buying a book to convert for use on a Kindle, take note. To see if the book you want actually has this lauded quality, whizz the book page all the way down to the bottom where its properties are listed.
The indie book store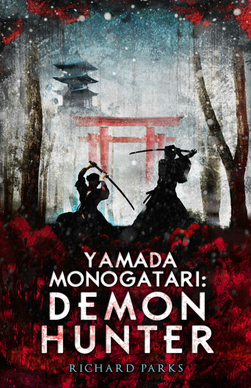 If you can ignore the fact that the site looks like something created-but-not-loved-enough in the early 2000s, Weightless is a site with some real book gems. I know it already, due to the joys of Richard Parks' Yamada Monogatori novels (detective novels set in medieval Japan, anyone?), but on checking out the extensive author list, I'm happy to spy a good few authors I personally know across the annals of the internet, as well as classic speculative household names. Thanks to Weightless' extensive magazine rack, it's possible for prospective readers to suck it and see, an inexpensive opportunity to read new writers without committing to a novel of dubious qualities.
Navigation: if I'm honest, my autistic brain is horrified by the layout on Weightless. The covers are small, the blurbs showed up messily on my tablet, and the 'shelves' are not very tidy looking, so it doesn't give the impression of being easy to navigate. Petty aesthetics aside, however, there are masses of books and magazines on there, so it's well worth overcoming any hang ups you have, and impressions can be deceiving---it is easy enough to navigate. Either browse books in order of newness, use the navigation tools in the panel on the left, or type in a title, author or ISBN into the search box at the top.
Additional help: seriously, there must be a few thousand authors on Weightless. Choice, man, choice.
Ease of use: look, how many sites let you email the book directly to your device? Answer: not that many! Weightless provides books in both .epub and .mobi format, which means even if you have an ancient Kindle, that book will arrive unscathed (and unCalibred, which can sometimes mean the same thing) for your reading pleasure in the time it takes you to connect to the Internet.
The small press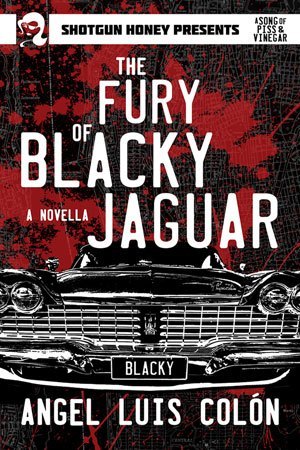 Before scouring the DRM-free list, I had never heard of Down and Out books, but now that I have, I know I'll be back. It's got a clear market---deals in crime fiction which is pretty much my long-time favourite---and a couple of imprints in addition to the main swathe of publications. There are lots of books to check out.
Navigation: easy to navigate, modern to look at, and the book covers look great.
Additional help: gives you optional places to buy the book, including Amazon and Kobo, so if for some reason you're still unconvinced of the sense of buying direct, you can go to a superstore and dole out the cash there instead.
Ease of use: Down and Out sends you a zip file, so you get access to all available formats of the book. Even if you change your proprietary Amazon Kindle (.mobi) to a generic e-reader (.epub), you won't have to buy your book again.
The magazine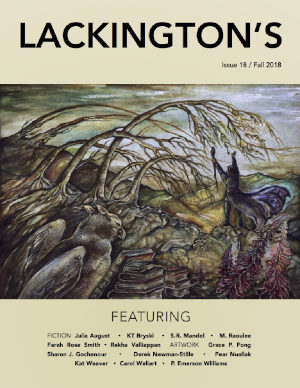 If I'm a reluctant traveller of the DRM-free shelves on the internet, I dug my heels in even harder when it came to swapping my paperbacks for e-books in the first place. Magazines like Lackington's make me yearn again for a print version. To feel the pages between my fingers and smell the ink, stealing a read in between household chores, a place now sadly occupied by social media. These magazines have been beautifully designed and illustrated and the whole site tastes like Harrods on a sunny day.
Navigation: It took me all of 15 seconds to spot the magazine issue I wanted to read for this publisher of short speculative fiction. 'Magics' is the name of their latest issue, and bearing in mind that the writing is bigged up as "stylized prose", the beautiful cover seemed to back that up with a confidence I am prepared to pay for.
Ease of use: simplicity itself, thanks to their use of Gumroad. The link takes you to the sales page, you get to use PayPal, there's no reckless dicking about, job done. Took me 2 minutes, tops.
The author site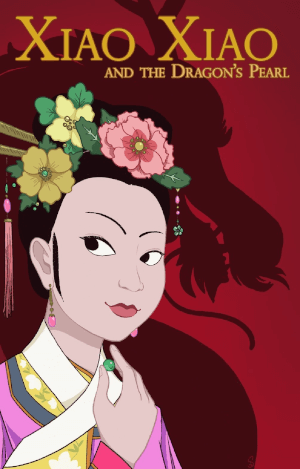 Navigation: with easy-to-see book covers, this YA author who describes herself first and foremost as a wolf has certainly piqued my greedy interest. I was already aware of her werewolves in space books, (yes, I did just say that), but here I've succumbed to my penchant for anything dragon, with Xiao Xiao and the Dragon's Pearl. Clicking on a cover reveals the blurb, but the price is on a small banner in the top right corner of the pop-up box.
Ease of use: it's a Gumroad site, so the process is quick and easy, with zero issues along the way (and believe me, if there's an issue, I can find it, since I'm a Calamity Jane when it comes to using websites. What can go wrong does).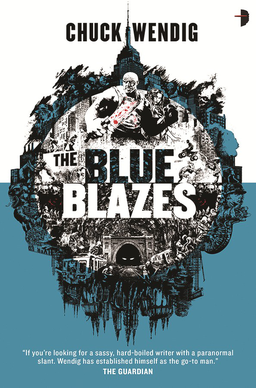 The outrageous, wordy, self-styled penmonkey has a tonne of books out there with various publishers, but he also sells some direct, and at sensible prices! I got The Blue Blazes this time as I've already read the Miriam Black series. Similar to Gumroad, his site seems a little slicker, but essentially it does the same job.
Navigation: browse available covers, click on the one you want, and go buy your book. Easier than reading one of Wendig's fun-but-convoluted sentences (but not as funny).
Ease of use: Seriously easy. Paypal, straightforward, takes a matter of 90 seconds.
To conclude...
For a minor DRM-free book buying spree (sorrynotsorry, couldn't resist the rhyme), this was painless and straightforward and inexpensive. There's only one book I'm going to have to convert to read on my little Kindle, and it feels somewhat ironic that one was bought from the largest retailer.
All in all, with a little help from the DRM-free e-bookshop list anyone who wants to support DRM-free, independent publishing can do so easily. If you're like me, with a secret penchant for a few big names in publishing, the best way to do that is to use a device that reads ePubs.
But it's worth remembering that the big names aren't everything, and if you've got an eye for quality, there's plenty of independent reading fodder for everyone.
Please note that all opinions expressed in this post are those belonging entirely to the author and not necessarily to Libreture.
About Sakina Murdock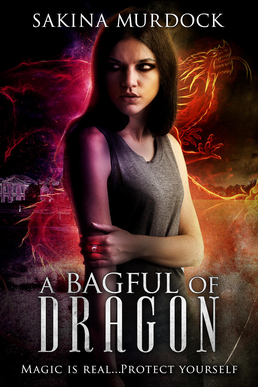 Sakina Murdock lives with her dog, her partner and his two cats in bonny rural Cumbria and tries to stay out of trouble.
She chats with blackbirds, rescues toads from traffic, protects deer from hunters and writes exciting, magical fiction.
Her occult thriller, A Bagful of Dragon, is available to buy now - DRM-free of course!